You can use the application on up to five different devices.
Please ensure that you use the same email address to log in to the application on all your devices.
If there are problems with the installation, please contact our customer service:
The app includes voice and text guidance in Finnish, Finnish Swedish, Swedish, English, Danish, Norwegian, German, Spanish, Estonian, Dutch, French, Chinese and Japanese.

When Polish or Russian language is selected, subtitles are provided in the selected language, with voice guidance in English.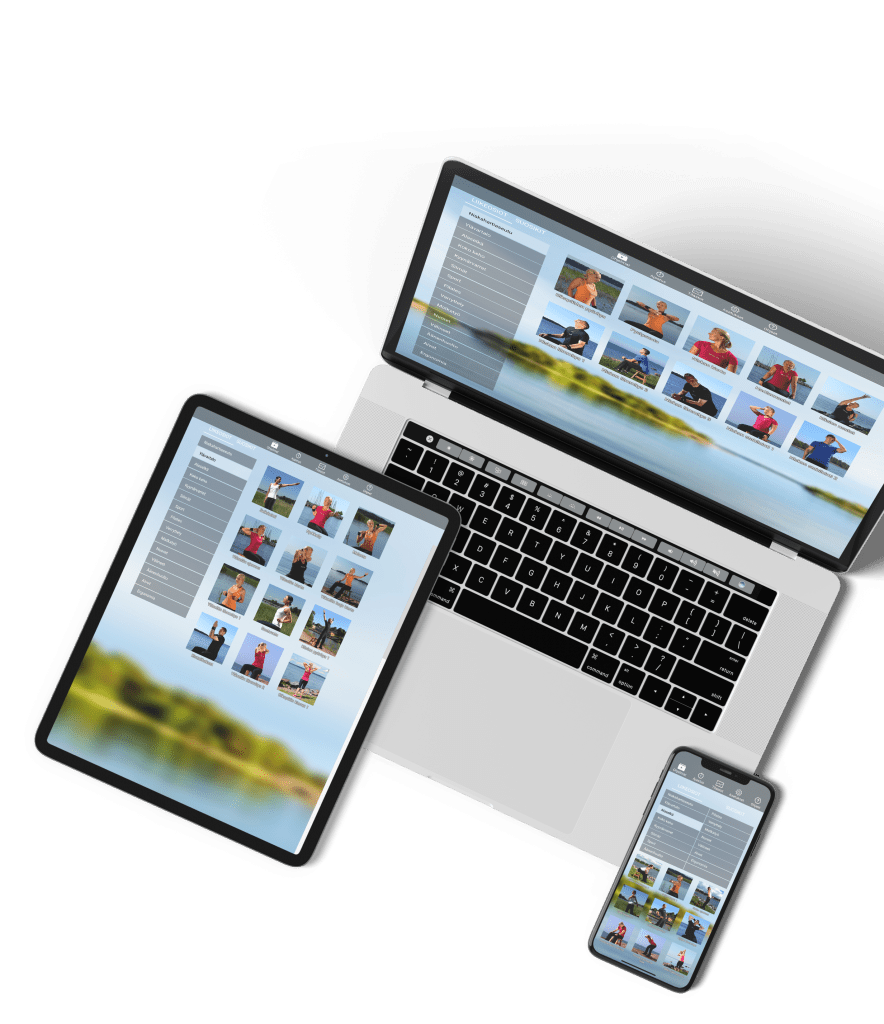 Enjoy guided break exercise – anywhere, anytime